I've been doing a bit of drawing lately, and we have this big box of crayons,  so I got to thinking about crayons for adults.  What might that look like? What if they were less 'corporate'?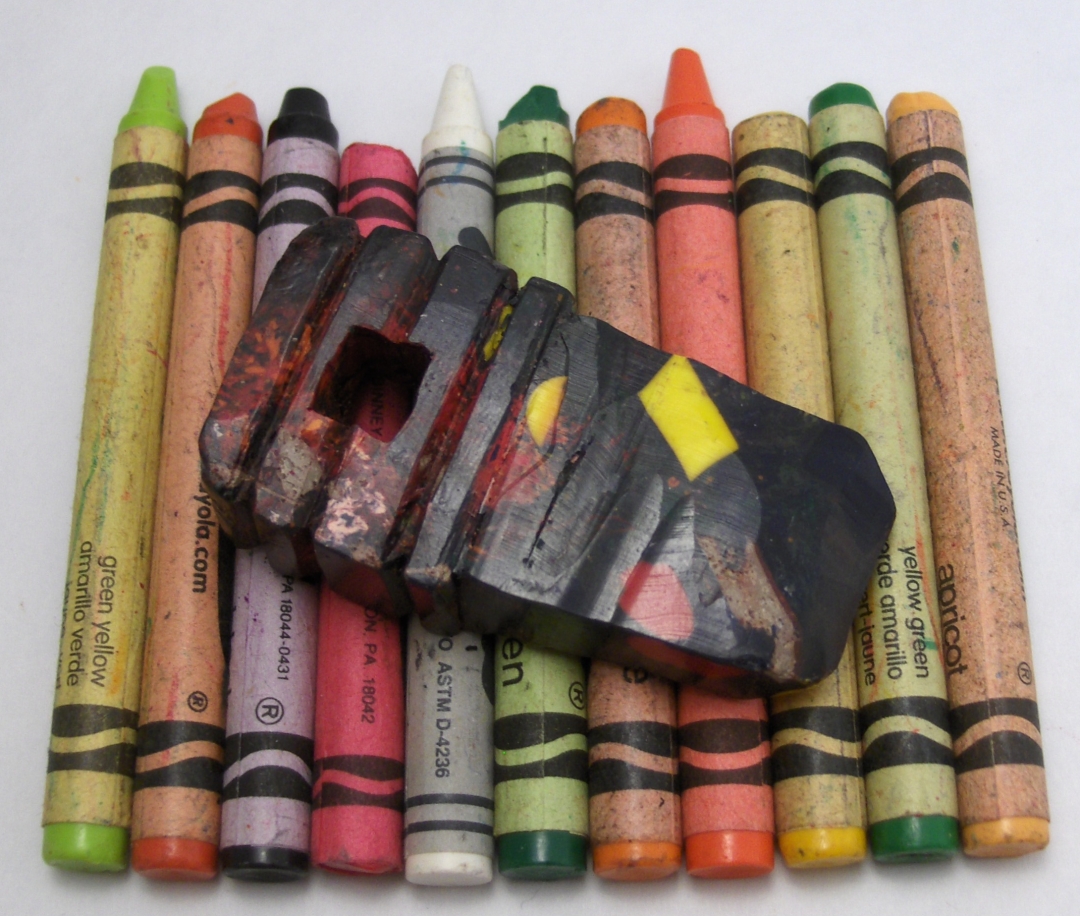 Luckily, we had a whole lot of broken crayon bits, so I soldered up a couple of metal molds, got some advice from a couple of DIY websites, stunk up the kitchen and almost ruined a perfectly good cookie sheet.  Still, lots of fun for the whole family!
I took inspiration from various stone and 'primitive' tool shapes, along with simple surface decoration. My biggest improvement, besides being able to do rainbows in alternative scales, is adding a hole, because…
… all crayons should be able to be worn.